End Emotional Eating
Finally Discover the Hidden Secrets to End Yo Yo Dieting, Compulsive Overeating and Binge Eating – Forever!

Dear Emotional Eater, Frustrated, Angry, and Confused, on the Verge of Giving up on Herself:
First off, don't. To understand your weight fluctuations and body image, you first have to understand the complex network of emotions going on inside you from minute to minute, and how they relate to eating.
I've been where you are, and I know how completely overwhelmed and confused you feel over all your failed diet attempts, negative self-talk and what seems like an impossible food addiction that never ceases to end no matter what you do.
But really, when you stop to think about it, it all makes perfect sense…
For many people, food is a crux. It's the one thing they hold on to, yet want to let go of at the same time. Abusive pasts create abusive patterns, and for an emotional eater, food becomes their victim, causing them to overeat and binge, searching for a way out only to feel out of control and hopeless.
Then the weight piles on, and it gets to the point where you don't want to leave the house, stopping you from doing things socially, even with your husband and kids.
Women who didn't feel loved early on in life tend to fall into the same patterns. They become perfectionists, blame themselves for not being good enough, and never feel it's ok to be who they really are. As adults, they lack self-acceptance, yet always wanting the approval they longed for as a child. Being loved and accepted for who you are becomes your main goal in life, and when it doesn't happen, the only thing you find solace in is food.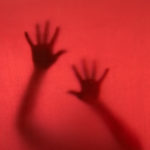 Emotional eating is a complex issue, one that runs deep and demands a thorough evaluation of your circumstances – past and present – in order for you to have any chance at all of conquering it. Food addicts endure a double whammy too, because they can't just give up food like a heroin addict can give up heroin, so the question becomes, how do you find balance between normal eating and emotional eating?
Millions of women are lured into diet traps over and over again in a desperate attempt to lose the very weight they wear as a shield to protect themselves from the outside world, from people who don't love them, who don't accept them, and who don't want them to be themselves, and without addressing your critical emotional drivers around eating, you're really just spinning your wheels, going nowhere.
It's time to break free.
There is truly NO OTHER WAY to stop yo yo dieting, stop being controlled by food or learn to love yourself and your looks than to overcome emotional eating. It is hands down the ticket to freedom from food cravings, feeling comfortable in your own skin, ending binge eating and overeating, and becoming who you really are, without fear of judgment, abandonment, or rejection.
NEWSFLASH: This is the sacred cow to weight loss that the diet centers DON'T teach!
I've devoted the majority of my career in the holistic health and wellness field to dissecting the topic of fat and weight, how to lose it and especially how society repeatedly sets you up for failure! I really wanted to know, after years of enduring up and down weight fluctuations myself, what the magic bullet was that would enable me to take back control of my own body so that I no longer felt imprisoned by my unhealthy, self-deprecating relationship with food and I could then help my clients do the same.
And I finally got my answer.
Now, for the first time ever, I'll be sharing it with you in my brand new audio How to Break Free From Emotional Eating Without Struggle, Feeling Hopeless or Flat Out Giving Up! so that you too can overcome emotional eating, stop being a slave to food every time your emotions become unruly, start feeling comfortable in clothes other than your sweatpants, and forever be set free from dieting!
Announcing…

Get ready, because this IS the Holy Grail to weight loss!
In this live two-hour teleclass, I teach you the A-Z of emotional eating, including:
all the ways we become emotional eaters, from infancy to young adults

which specific emotions are tied to specific cravings

how your abusive past becomes an abusive relationship with food – at any age

why you might be able to be "good" for a while then totally blow it!

how people-pleasers are really emotional eaters in disguise!

what perfectionism has to do with it

why your need to be in control is a culprit of stubborn weight

what normal eating looks like

what to do when food is love

how emotional imbalances lead to bad body image issues

how to lose the "if only I were thin" mindset that only serves to stop your progress
the top emotions that trigger eating

which comfort foods rank highest amongst emotional eaters and why
None of this is just theory either. It's fact! This call will teach you too what I've done myself to break all of my dysfunctional eating patterns that plagued me for years, ruined my waistline and even went so far as to interfere with my most significant relationships!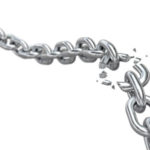 I'll walk you through the critical steps it takes to put food down when food isn't what you really want. You'll have my full support in helping you finally break the chain of emotional eating once and for all so that weight loss is way less complicated, natural and not even something you have to think about.
One you understand how emotional eating effects everything you do regarding what you eat, when you eat and why you eat, you'll never be tempted to fall for another diet scam ever again! Diets will NEVER work if you're constantly eating to fill a void food can never fill, no matter how much willpower you think you have.

It's not about willpower, and actually never was!
Plus!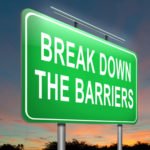 On this call, we'll break down two key emotional barriers to overcoming emotional eating – specific to you – that ultimately affect your weight too which I normally reserve for private, one-on-one clients ONLY!
This BONUS alone is worth 10x the cost of the call!
I guarantee that by the time this call is over, you'll never look at food, eating or your body the same way again. And, it's recorded, so all you have to do is show up assured everything you learn can be easily accessed again and again even after the call is over.
You'll leave the call confident, knowing a major change took place, deep inside – the place you've been desperately trying to get to yourself and haven't been able to – and you'll never want to binge eat, overeat or compulsively eat ever again!
An internet survey of 17,000 failed dieters (almost 90% of whom were women) found that virtually all of them had relapsed because of emotional issues. Don't let that be YOU! This is your chance to finally get it right!
Emotional eaters are hardwired differently than everyone else and rarely, if ever, overcome emotional eating on their own. Don't make it any harder on yourself.
Join me for this groundbreaking teleclass today!
Audio Replay
1 EZ Payment of $47
Includes: MP3 of ENTIRE CLASS – Over 2 Full hours!
LIMITED TIME OFFER
Over $1000 Value!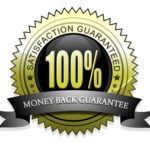 Angela's 100% Satisfaction Guarantee
As always, this comes with my Simple Satisfaction Guarantee: If you don't feel this call delivers on exactly what it promises and helps you make major life-changing shifts around emotional eating, stop monotonous binge eating and finally call a cease fire with food, you get your money back, no questions asked. There is nothing to lose!
Note: Refund request must be made within 30 days of purchase. Refunds are issued within 30 days of request.
Legal Disclaimer: Every effort has been made to accurately represent our product and its potential. Each individual's success depends on his or her background, dedication, motivation, and desire. Facts and figures found on this website are believed to be accurate, but are not intended to guarantee that anyone will achieve the same or similar results.