Enzyme Therapy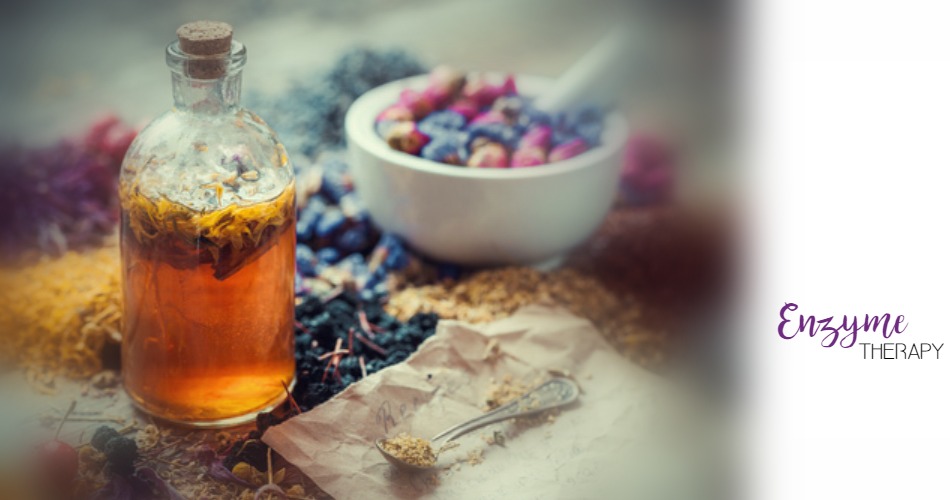 What Exactly Is Enzyme Therapy?
Enzyme nutrition therapy is an FDA-approved method for determining gut, immune and hormonal imbalances that are contributing to unwanted conditions throughout your body, and is quite often considered the missing link when nothing else seems to work, or work permanently.
Most people search for relief from prolonged, persistent symptoms at drugstores or doctor's offices, and find temporary relief at best. Enzyme nutrition therapy expertly identifies the root causes of annoying, painful and even embarrassing problems such as excess weight, sleeplessness, low energy, IBS, RA, high blood pressure, gas, bloating, constipation, chronic joint pain, rashes, dull skin, and more, and naturally restores function to your body so that your body can do what it's supposed to do on its own, such as simply digest, which enables you to experience lasting and renewed vitality without the use of prescription medications or costly surgery.
Enzymes are nature's medicine, and make all the difference in how you look and feel. You can't live without enzymes, but you can be deficient, yet with the right enzyme protocol, you can become the high-functioning, high-energy mom, spouse, biz owner, or co-worker you dream of – no matter your age!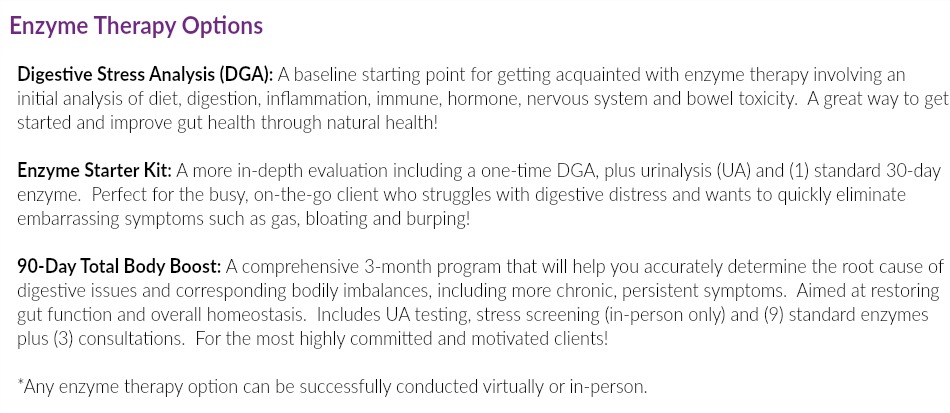 We know you have questions, and we've done our best to answer them for you, because it's important to us that you feel comfortable and informed before taking the next step and choosing to work with us!