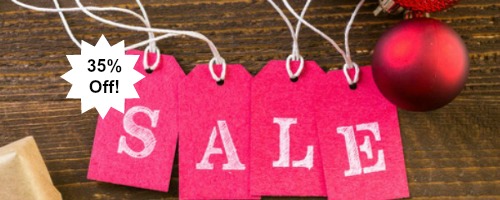 Black Friday 35% Off Sale Ends Today!
Just a quick reminder that my 35% off Black Friday Sale ends today at 12 midnight EST!
Trust me – you don't want to miss it! I put my most effective and most popular detoxes and enzymes on sale at a deep deep discount to make it easy to stock up, now, for New Year's and all year!
Just think. Come January 1st, you'll be all set, especially if weight loss is your goal. (And let's be honest, whose goal isn't it?!?!) Detoxing is the best way I know of to get started on your weight loss goals, and so much more!
Buy for you, for a friend, for your spouse, for anyone! All of my enzymes and detoxes are superior to any others you'll find on the market. And, they're all on sale for 35% off, but only until midnight EST tonight!
One last thing…
You must use coupon code BLACKFRIDAY35 to snag your savings!
BLACK FRIDAY BARGAINS!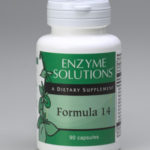 Enzymes are the key to life. Without them, you wouldn't be alive! But you can become deficient, which has unfortunately left many people sick, tired and cranky.
Stress, eating too fast, aging, prescription meds, and cooked foods all contribute to enzyme deficiencies, which make it really hard for your gut to do its job without sucking all your energy, making you gassy and bloated, causing chronic pain and insomnia, and more! But not anymore…
All standard $42 enzymes are on sale for 35% off!
Click here to buy any standard enzyme.
Note: Enzyme Therapy is the core of my biz and is highly scientific, which means it requires testing to determine which specific enzymes you need. In other words, it's not a one-size-fits-all method of nutritional healing. It targets poor gut health through a functional medicine approach. Enzymes can be purchased by existing clients who are on routine maintenance, as well as new clients once tested. Contact clientsupport@angelaminelli.com with any questions you may have or to inquire about enzyme testing options.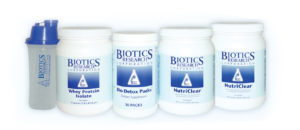 Detoxing is the #1 way to jump start weight loss, clear up rashes and acne, get rid of cellulite, get more energy, and tons more!
My most popular 10-day pea protein detox by Biotics Research, normally $267, is on sale for 35% off too!
Click here to buy Biotics Research 10-Day Pea Protein Detox Kit.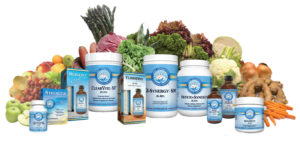 Like I said, detoxing is where it's at! It's insanely effective at resetting your entire system, including blood sugar levels; helping your body absorb much-needed nutrients lost due to poor digestion and stress; rid your body of cravings and a reliance on artificial stimulants like caffeine and sugar; and more!
Apex Energetics provides a superior 6-week detoxification product known as Repair and Clear which tons of clients have benefited from over and over again, year after year! Normally $647, Apex Energetics Repair and Clear is 35% off just like everything else now through tonight at midnight EST!
Click here to buy Apex Energetics Repair and Clear 6-Week Detox Kit.
Remember, use coupon code BLACKFRIDAY35 at checkout to grab your savings!
Angela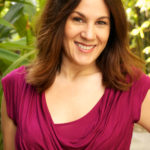 PS: All orders less than $600 are subject to applicable S&H as well as 8% sales tax in the state of Ohio only.