9 Natural Ways to Get More Energy

Discover How to Get 2x More Energy Quickly and Naturally!

To the Independent Biz Owner, Can't-Stay-Awake Office Worker, Always On-the-Go Mom, Or Anyone Else Who Wants More Energy ASAP:
Do you have a hard time getting through the day without your morning cup of joe?
Are you always running late because you accidentally overslept?
Do you find yourself puttered out and exhausted by early evening?
Is your idea of date night time spent couch surfing with your Snuggie and alarm clock?
How to get more energy is one of the top searched key phrases on the internet today. Millions of men and women as young as 20, 30, and 40 complain of not having enough energy to get through a normal workday yet struggle with the opposing dilemma of not being able to take something off their plate without forfeiting any one of their daily responsibilities.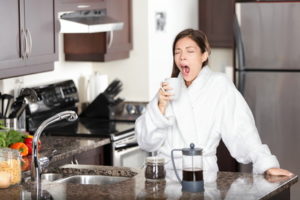 They feel like tops spinning out of control with no chance of stopping or slowing down any time soon.
It's downright maddening, and can cause you to feel like giving up altogether, but deep down, you know you can't, which drives more stress and creates another energy deficit.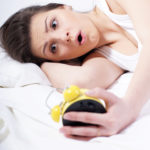 Prescription drugs like Ambien, Remeron or Lunesta top the list of some of the most commonly prescribed medications on the market to help you sleep well and keep your energy levels high, but many people experience side effects such as headaches, nausea, dizziness, binge eating, fuzzy-headedness, oversleeping, or even addiction.
They interfere with work performance, how you function in relationships, cognitive ability, and more, but without an alternative, people feel stuck, option less, and hopeless.
You're not alone, and you're NOT hopeless.


Instead, imagine going to bed and waking up rested without requiring medication. Or not requiring three cups of coffee to get going in the morning! Or never being late for work – or anything – ever again.
It's not a fantasy, and it's not as hard to fix as you might think, yet it does require taking specific actions that will enable you to allow your natural energy reserves to flow through you, day in and day out, with minimal effort, no hardcore trips to the gym, and no gimmicks.
Now, there's an even better way to get more energy that doesn't require a trip to your doctor's office, ER, or keep you addicted to toxic medications just to stay awake so you can get through the day!
Introducing, for the first time ever:
9 Natural Ways to Get More Energy!™ mp3!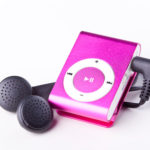 I've created a 70-minute digital audio which shows you step-by-step how to get your energy back without having to rely on addictive substances like sugar, caffeine, or prescription drugs, and will help you turn your life around in almost an instant.
It's not a bunch of fluff or foo foo either, just solid advice that's worked for me as well as my clients so that you walk away with confidence knowing you've had a big breakthrough regarding your health, your vitality and your ability to accomplish anything you set out to without feeling overwhelmed, overworked, or exhausted every day!
I mean after all, isn't it time?
In this audio, I focus on such life-changing topics as:
How to eliminate toxic, energy-draining foods

How to reduce and manage stress better – a.k.a. the #1 energy suck!

How to stop negative thinking

How to overcome emotional eating

How to set boundaries
What adrenal exhaustion is and what to do about it

How to know if you're in a toxic relationship

Why digestive health is so important

Saying no when necessary!
(FYI: That last one's a BIGGIE, especially if you struggle with your weight!)
Essentially, the top 9 drivers that physically and emotionally cause energy leaks without you even knowing it.
I designed this audio with you in mind. The average, working-class woman who feels burdened by life's demands, is at her wit's end, and doesn't want to just mask chronic fatigue symptoms by popping another pill or failing to address the root causes of why her energy is so low, every day, all day.
Like many people, you've probably had an epiphany that's leading you in the direction of holistic health, but you're not sure where to start or what to do, but you're certain that feeling like you do has to change ASAP.
My new audio, 9 Natural Ways to Get More Energy!™, is a simple, smart way to get started on tackling one of today's most challenging and persistent problems that has people dumbfounded about how to get more energy naturally, ultimately forcing them to rely on artificial substances, drugs and other temporary fixes that leave them feeling groggy and more lethargic than before!
This audio is packed with suggestions, recommendations and tips that are all-natural, contain no side effects, and will cost you little to nothing to implement in your life starting now.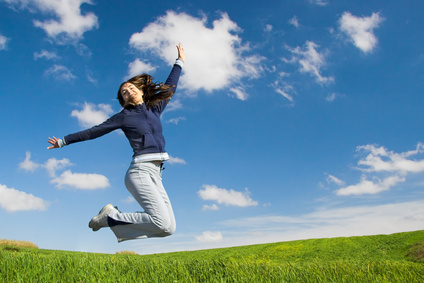 Valued at $27, your INTRODUCTORY PRICE is
1 EZ Payment of ONLY $7!
Limited Time Offer
Get Your Energy Back and Feel Like Yourself Again!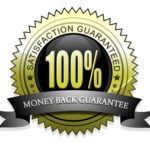 Angela's Simple Satisfaction Guarantee: If this audio isn't everything you expect it to be, you get your money back, no questions asked.
Legal Disclaimer: Every effort has been made to accurately represent our product and its potential. Each individual's success depends on his or her background, dedication, motivation, and desire. Facts and figures found on this website are believed to be accurate, but are not intended to guarantee that anyone will achieve the same or similar results.